In-Office Care
Despite the challenges of COVID-19, Little Big Pediatrics from the onset of this pandemic has taken action to ensure the safety of both our patients and staff through strict, in-office safety protocols.  However, interrupting the routine care of many patients has not been something we take lightly.  We are concerned about patients foregoing or avoiding care which could potentially lead to serious consequences.  Avoiding routine childhood vaccines will lead to a resurgence of vaccine-preventable diseases.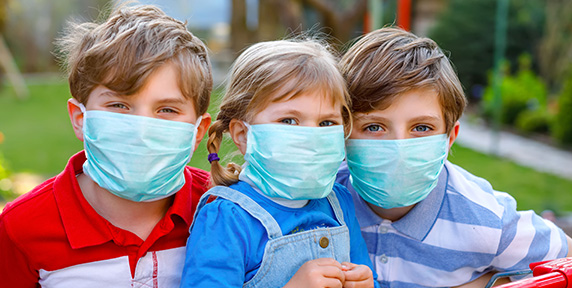 We understand this is not a time to let our guard down, and we will continue diligently working to ensure the safety of those who seek care at Little Big Pediatrics. Additionally, our team is in continuous dialogue with both national and local health authorities to ensure proper safety protocol is in place to protect our patients. Ultimately, it is important to address the many clinical needs of our patients, as well as critical health screenings and procedures that have been postponed recently, many of which are essential to maintaining the well-being of our community.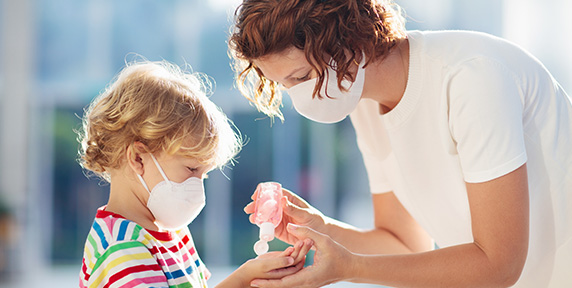 Feel Confident in Your Care
Now that we better understand the risks and spread of COVID-19, we are more prepared than ever to help ensure a safe environment for patients to access care. Our office is taking the following precautions, as well as requiring participation from patients, to minimize exposure and help you feel confident in receiving the quality Pediatric care your children deserve.
Prenatal Care
We recommend that expectant mothers and fathers new to the practice schedule a brief appointment during the last trimester of pregnancy. During this meeting you will meet with the pediatrician and can ask questions about your child and/or our practice and philosophy on health care.
Well Child Care
During your regular visits, Dr. Altunkaya will evaluate your child's physical, mental, emotional, and social development. We update your child's immunizations, evaluate your child's vision and hearing, and provide advice about child behavior and parenting.
Newborn Care
Dr. Altunkaya will monitor your baby's health while at Hackensack University Medical Center (HUMC) and will perform a complete physical exam. After discharge, we will usually see the baby again at two weeks of age. During that interval, do not hesitate to call our office with questions. Please note that due to covid-19 precautions at HUMC, initial hospital care may be performed by HUMC staff physicians.
Tests and Cultures
We provide routine laboratory tests in our office, such as strep, flu and covid-19 tests (rapid and PCR), lead screenings, urinalysis, and culture. We also send out bloodwork and other tests to Quest Labs for analysis. Positive overnight culture results will be called to you in the morning. If we have asked you to let us know about your child's progress, please notify us early in the day.
Adolescent Care
We maintain an active interest in the medical needs of teenagers and young adults. We provide sports, school, and work physicals.
What You Can Expect from Us:

Medical grade air purifiers.
That has both HEPA filters, UV light and air ionizer to capture and kill 99.9% of all airborne organisms including the viruses. For more information about the air purifiers that are used please visit the AirOasis website here.

Extensive Cleaning.
Cleaning of exams rooms takes place between each patient visit, along with frequent disinfecting of our welcome areas and frequently touched surfaces.

Enforcement of Social Distancing.
Our welcome areas have been arranged to provide more separation between seats. We are also encouraging patients to wait in their cars whenever possible. After you check-in, we will be happy to send you a text when we are ready for you.

Limited Schedules.
While we are pleased to welcome back more patients, we are doing so with an abundance of caution, limiting the number of appointments each day to have fewer individuals in our office at the same time.

Patient Screening.
We will continue to screen all patients with our COVID-19 screening questions and will be closely monitoring patient temperatures.

Staff Screening.
All staff are screened daily for symptoms of COVID-19 and temperatures are checked twice daily; the first being prior to beginning their shifts. Anyone exhibiting symptoms, or who has been in close contact with an individual with symptoms of COVID-19, will be quarantined according to current CDC guidelines prior to returning to work.
Wear a Mask. All patients should bring a mask or facial covering to wear at all times when in our offices. Our staff members are also required to wear a mask.
Don't Bring Visitors. At this time no visitors, besides the patient and one caregiver, are allowed in our office.  Exceptions may be made for medical necessary assistance.
If You Are Unwell. If you are experiencing fever, cough, or shortness of breath, please call us to reschedule or shift your visit to a telemedicine appointment we may still schedule an in-office visit, but in a safe manner.
Please come EARLY to your scheduled appointment time.  We will be checking you in while you are waiting in your car to be called in.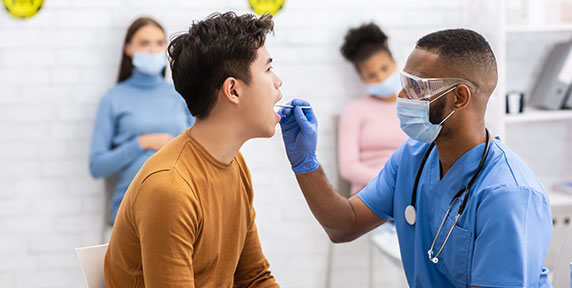 Covid-19 Testing Self- Pay Fee Schedule
Telemedicine via AnytimePediatrics –$60
Rapid Covid-19 antigen testing- $35
Rapid Covid-19 antibody testing- $25